The Importance of Family Involvement in Inpatient Treatment is our today's topic. Navigating the path of addiction recovery is a complex and often challenging process. While individuals with addiction need professional care and support, there is another cornerstone often overlooked: family involvement. In this article, we explore the irreplaceable role that family plays in inpatient addiction treatment and how it can be a pivotal factor in long-term recovery.
The Importance of Family Involvement in Inpatient Treatment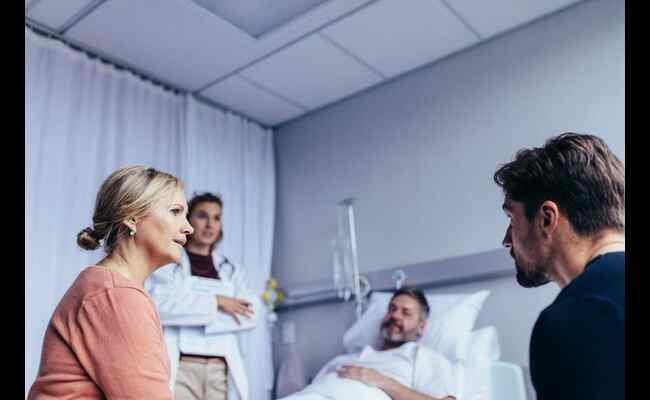 A Holistic Approach to Treatment
Modern addiction treatment programs aim to provide holistic care, addressing not only the physical aspects of addiction but also the emotional, psychological, and social dimensions. At inpatient drug rehab centers in New Jersey, for example, family involvement is increasingly becoming a standard component of treatment protocols.
Emotional Anchoring: The Family as a Pillar
The emotional support that family members provide during this challenging time cannot be overstated. Being surrounded by loved ones can have a grounding effect, making the individual feel safe and supported, thereby enhancing their ability to engage with the treatment program effectively.
Knowledge and Understanding: Education for the Family
Family education is another integral aspect of involving loved ones in the recovery process. Programs often offer educational sessions to family members, helping them understand the nature of addiction, potential triggers, and relapse prevention strategies.
Communication and Its Impact
Open dialogue between family members and the person with addiction can lead to more effective coping strategies and emotional stability. Families who learn constructive communication techniques are better equipped to support their loved one in the recovery process.
The Dual Diagnosis Challenge
Family involvement becomes even more critical when there is a co-occurring mental health disorder. According to a 2023 press announcement from SAMHSA, the prevalence of dual diagnosis—co-occurring mental health and substance use disorders—is considerable. Family members who are well-informed can provide the necessary emotional and psychological support in such complicated cases.
Risks and Boundaries: The Delicate Balance
While family involvement is overwhelmingly positive, it's crucial to establish healthy boundaries to prevent enabling behaviors. Family members should also focus on their well-being and seek help as needed. For this, resources like SAMHSA's Find Help page can offer valuable guidance on finding appropriate support for themselves.
When Distance is a Factor
It's worth noting that family involvement can still be impactful even when physical presence is not possible. Virtual family sessions, letters, and scheduled phone calls can be equally effective in offering emotional support and staying involved in the treatment process.
Family Aftercare: The Journey Continues
Post-discharge, family support continues to be a cornerstone for maintaining long-term recovery. Reintegration into daily life can be fraught with challenges, and family members can play a vital role in ensuring that the individual stays on the path of recovery, reducing the risks of relapse.
Closing Notes: Family—The Invisible Thread in the Fabric of Recovery
Family involvement isn't just a supplemental aspect of addiction treatment; it's an integral component that often holds the entire experience together. From emotional anchoring to educational support and long-term aftercare, families serve as the invisible threads that strengthen the fabric of recovery. Involved, informed, and supportive family members can truly make a world of difference in the effectiveness and long-lasting success of inpatient addiction treatment. Hope you enjoy reading our article The Importance of Family Involvement in Inpatient Treatment.